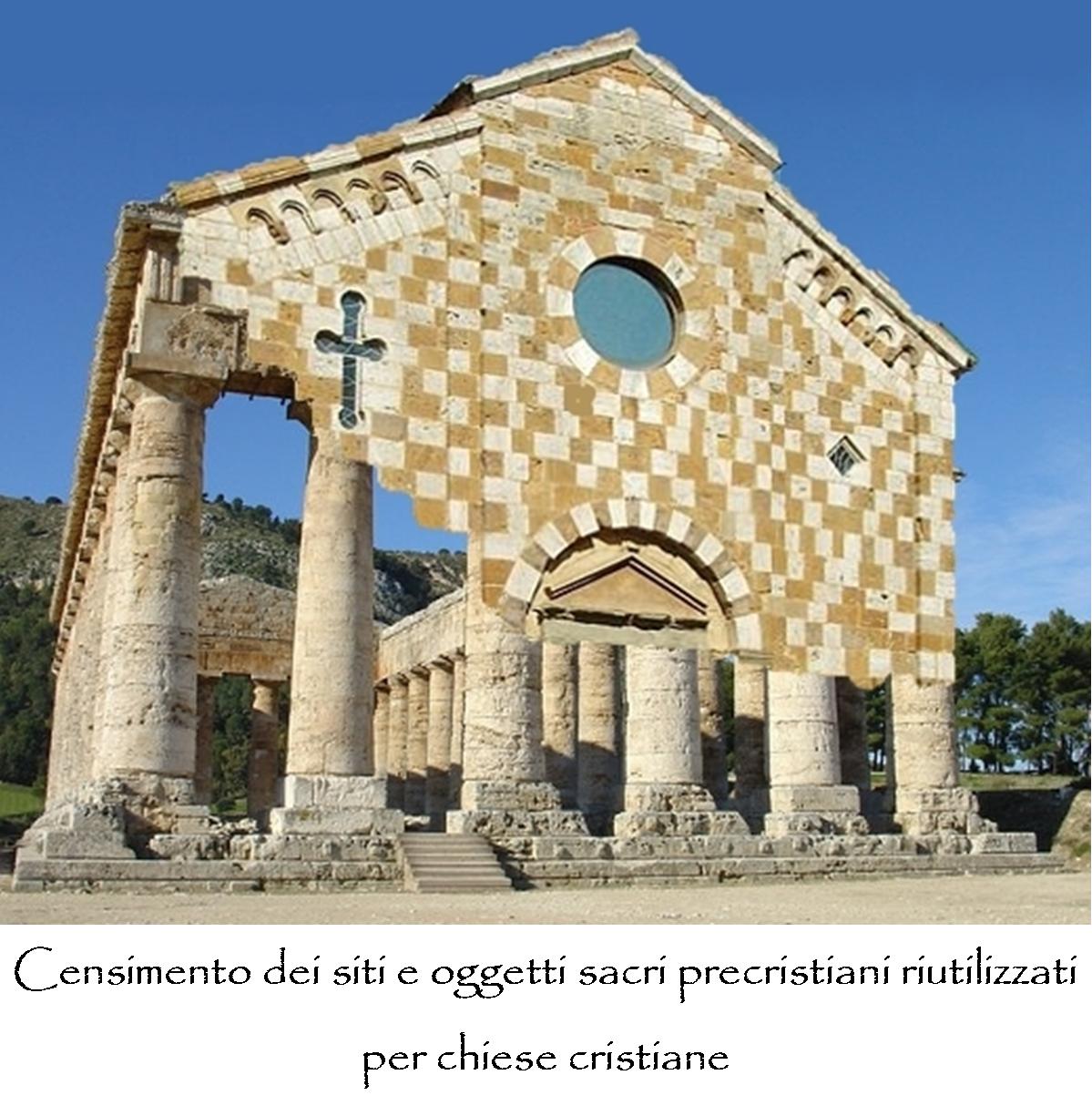 30th December 2008
More than a year has passed since we published the first draft for a Standard of the Survey of pagan temples reused in or as Christian churches, and now the first part of the Standard, the operator's manual is ready, even though it's still in Italian only and written for the Italian context.
The Operator is he or she who wants to take actively part to the data gathering (while single signals can be sent via email, and we have a dedicated address) by creating their own database to be integrated with the central database, edited and distributed by a Committee for the survey's review. The Operator needs a base knowledge of databases and HTML. Anyway, in the Operator's manual there are some information about the future development of the project that may be interesting not only for the operators.
Apart from the creation of a description schema, we introduced some other changes: first of all the title, which is now "Survey of prechristian sacred sites and objects", and then other changes that will become more evident when the new edition of the Survey will be published, we hope within 2009. The old edition is still available on the web, but no more on CD-ROM.
For further information or signals, contact us at censimento@giornopaganomemoria.it
List of related documents: